René 25
Celebrating the research interests of René Schoof
Travel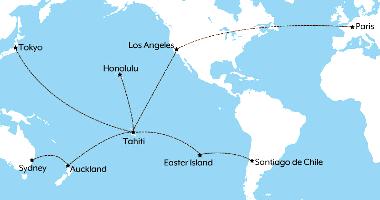 French Polynesia is an overseas country of the French Republic located in the South Pacific Ocean and comprising 118 islands. The conference will be held on Tahiti, the country's main and most populous island.
Tahiti International Airport (IATA airport code: PPT) has regular flight services from the following countries:
Chile

France

Japan

New Caledonia

New Zealand

United States
Although public transport services do exist in Tahiti, they are quite limited. To make the most of their time on the island, participants are recommended to rent a car for the duration of their stay. Local rental dealerships include Avis Tahiti, Tahiti Easy Car, Eco Car Tahiti, Europcar Tahiti, and Hertz Tahiti.